Franca Colozzo
     ALBA
Scivola il tempo come vela al vento,
appare e poi scompare
oltre la cortina di vapori
in curva d'orizzonte.
Sa d'alba ogni pensiero,
raccolto in fasci sparsi
come fiori di campo.
Astruso è il tempo,
sfugge alla noia del giorno,
chiuso in contemplazione
del riflesso d'un sogno.
Duro anche è sognare
quando biancheggia all'alba
il vicino monte
e dei pennuti si leva il canto.
Rovi crescono attorno
ad antiche macerie
e ruderi sparsi a memoria.
L'ansia dell'ora muore
mentre lieve speranza
rinasce sotto un tiepido sole.
*MERIDIE
Del tepore accolgo
raggi di sole in ritagli di luce
quando il mio corpo stanco
volge allo zenit lo sguardo.
Stracci di nubi scorrono
sfilacciati nel cielo glaciale
che sulla natura ristagna
e tutto tace nel silenzio dell'ora.
Lacustre distesa muta d'onde:
soccombe a silenzi forzati
il mare, che a riva sciaborda
con lieve tocco di sponde
in bassa marea.
Incrociano voli solerti
gabbiani alla ricerca di cibo:
cielo e terra sono congiunti
in un comune dolore.
* TRAMONTO
Al tramontar del giorno
cala un velo di malinconia,
s'eclissa il sole
in un'accesa policromia.
S'adagia il disco
con simulata noia
sopra il crinale di colline.
Di questo tempo assurdo
colgo avida luce di pace
a stemperar la noia.
Tiepida sera d'inverno:
di normalità s'è persa memoria.
Si rinnova incerta la speranza
nell'attesa di un'alba nuova.
The hourglass of time
        SUNRISE
Time glides like a sail in the wind,
appears and then disappears
beyond the curtain of vapors
in the curve of the horizon.
Every thought smells of dawn,
collected in scattered bundles
like wildflowers.
Time is abstruse,
escapes the boredom of the day,
closed in contemplation
of the reflection of a dream.
Hard is also dreaming
when it is white at dawn
the nearby mountain
and the song rises from the birds.
Brambles grow around
to ancient rubble
and scattered ruins from memory.
The anxiety of the hour dies
while slight hope
reborn under a warm sun.
* NOON
I welcome some warmth
sunbeams in light cutouts
when my tired body
turns his gaze to the zenith.
Rags of clouds flow
frayed in the glacial sky
that stagnates on nature
and all is silent in the silence of the hour.
The lacustrine expanse of waves:
succumbs to forced silences
the sea, which laps on the shore
with a slight touch of banks at low tide.
They meet diligent flights
seagulls looking for food:
heaven and earth are conjoined
in a common pain. 
* SUNSET
As the day goes down
a veil of melancholy falls,
the sun goes out
in bright polychromy.
The disc lays down
with simulated boredom
over the ridge of hills.
Of this absurd time
I catch the greedy light of peace
to dissolve the trouble.
Warm winter evening:
the memory of normality has been lost.
Hope is renewed uncertainly
waiting for a new dawn.
Proscenio da spaccio –
💃Sono onorata di avere tre delle mie recenti poesie sul Covid-19 pubblicate nell'Antologia "Quarantena a Combray"  www.LaRecherche.it  Antologia proustiana
https://www.larecherche.it/…/Quarantena_a_Combray_di_AaVv.p…
a cura di Giuliano Brenna & Roberto Maggiani.
💃 I am honored to have three of my latest poems on Covid-19  published in the Combray Quarantine Anthology www.LaRecherche.it
https://www.larecherche.it/…/Quarantena_a_Combray_di_AaVv.p…
Proustian anthology by Giuliano Brenna & Roberto Maggiani
PROSCENIO DA SPACCIO
S'alza il sipario sulla lunga coda
d'uomini e donne mascherati in fila.
Apre fauci a comando lo spaccio,
pesante è l'attesa in gran delirio.
Come cavalloni in fuga,
pensieri van selvaggi verso riva.
L'approdo è là dopo lunga attesa
d'anime distanziate da delirio.
Senza nerbo ciondola il pensiero,
rifulge duro sull'asfalto il sole,
specchio di torpore disatteso
dopo tanti giorni di squallore.
Si libra in aria solitario
un gabbiano dalla marina,
plana sulla folla leggero
sorvolando l'umana follia.
***
   Mall show 
The curtain rises on the long tail
masked men and women lined up.
The shop jaws on command opens,
the wait is very delirious.
Like runaway horses,
wild thoughts van to shore.
The landing is there after a long wait
of souls separated by delirium.
Thoughtless, dangles thought,
the sun shines hard on the asphalt,
mirror of numbness
after so many days of squalor.
It hovers in solitary air
a seagull from the marina,
glides over the queue
flying over human madness.
By Franca Colozzo
*
The seagulls of Istanbul – I gabbiani di Istanbul
The seagulls of Istanbul
They weave seagulls,
white and bright arrows
in the evening of Istanbul.
Sleepy minarets and mosques
in the burnished atmosphere,
veil stretched by invisible hand.
A slight tremor throbs,
a prayer, a voice,
high and vibrant
inviting to the mosque.
It's time of silence,
of man, of God…
Only the song is heard,
only that remains…
Seagulls float in the air
like boats cradled by the waves,
they swing lightly
till you won't hear
more litany or voice.
By Franca Colozzo
I gabbiani di Istanbul
Intrecciano voli i gabbiani,
frecce bianche e luminose
nella sera che cala su Istanbul.
Sonnecchiano minareti e moschee
nell'atmosfera brunita,
velo teso da mano invisibile.
Un fremito leggero pulsa,
una preghiera, una voce,
alta e vibrante
che invita alla moschea.
E' l'ora del silenzio,
dell'uomo, di Dio…
Solo il canto s'ode,
solo questo resta…
I gabbiani fluttuano nell'aria
come barche cullate da onde,
dondolano lievi finché tace
ogni litania, ogni voce.
*
Ore amanti – Hours lovers
       ORE AMANTI
L'ora degli amanti non ha clessidra,
chiusa in un raggio di muta essenza,
battito d'ali intangibile il tempo,
specchio infinito d'ieri e domani.
Tace l'ora che oggi è silente.
Scandisce un rintocco lontano,
fuga di pensieri dalla mia mente
conturbata dal ricordo del mare.
Mare, amante senza pretese,
cui chiedo ora carezze invano,
come Venere nata da spuma
nel mito d'una valva solitaria.
Tace il pensiero naufrago ormai
su sponde senza soluzione,
pigro s'assopisce al sole,
perso laggiù al limitare
tra cielo e mare in sospensione.
Sento l'ansia di cavalcare l'onda,
immergermi così tra amate sponde,
baciare la riva degli approdi
e, come Ulisse, veleggiare ancora
laggiù oltre l'orizzonte
nel consueto ritmare dell'ora.
               ***
Hours lovers
Lovers' hour has no hourglass,
locked in a ray of mute essence,
intangible wingbeat time,
endless mirror of yesterday.
The hour is silent today.
A distant sound is heard,
flight of thought from my mind
troubled by the memory of the sea.
Sea, a lover unpretentious, 
to which I ask caresses in vain,
like Venus born of foam
in a mythical lonely shell.
Wrecked thought is now silent
on shores with no solution,
they lazy asleep in the sun,
lost over there at the edge
between sky and sea in suspension.
I feel the anxiety of riding the wave,
to soak so deep amidst beloved shores,
kissing the seashore
and, like Odysseus, to sail again
over the horizon
in the usual mental time.
By Franca Colozzo
*
ODE to JOY
 –  Voglio condividere con voi una poesia, scritta per conto dell'Inspad (Istituto di Pace e Sviluppo) International Peace Orchestra, in stile shakespeariano per armonizzarsi con la musica di Beethoven: "Ode alla gioia". Il video è quello scelto per la mia pagina. Per dissipare le ombre che la pandemia ha inevitabilmente gettato in modo cupo sul mondo, ho voluto dare un ulteriore contributo. Un invito a tutti voi alla vita, alla rinascita, al rinnovamento interiore. Di solito non scrivo in rima, ma era necessario armonizzare l'ode con la musica dell'orchestra diretta dall'Ambasciatore della Pace, Juan Keen, e dalla cantante italiana e Ambasciatrice di Pace, Lina Senese.
                                                          ***      
I want to share with you a poem, written on behalf of the Inspad (Institute of Peace and Development) International Peace Orchestra, in the Shakespearean style to harmonize with Beethoven's music: "Ode to joy". The video is the one chosen for my page. To dispel the shadows that the pandemic has inevitably cast darkly on the world, I wanted to make a further contribution. An invitation to all of you to life, to rebirth, to inner renewal. Usually I don't write in rhyme, but it was necessary to harmonize with the music in question of the orchestra conducted by the Ambassador of Peace, Juan Keen, and by the Italian singer and Ambassador of Peace, Lina Senese.
🌸🍀 GIOIOSO, 🌸
Sintonizzati: ODE to JOY,
Joyful, joyful, here is spring
like a cascade of white jasmine,
the song in chorus let us sing
from the sea rises a mild wind
I feel my heartbeat faster in me
shadows now seem soon disappear.
Leave your sadness and join us
the sun returns to shine again
Rebirth of soul in a harmonious
silence breaks each world barrier,
God of glory, Wave of love
Joyful, joyful all people in the choir sing.

Violence and war are far memory.
Descend light on us from Heaven.
Spring is here midst us again!
God's blessings come upon men,
fill us with the light of the sun's
rays, while brooks are singing
let's run on rainbow fields.

Let all people join the chorus,
Let's sing the glory to our Lord,
Lightly free like birds in the sky.
Song of peace, song of joy.
Oh my God, new dawn it seems
at once was born from the seeds!
By Franca Colozzo
* Libera traduzione in italiano
INNO ALLA GIOIA
Gioiosi, gioiosi ecco la primavera,
cascata di gelsomini in fiore.
Si canti in coro la nostra canzone,
dal mare s'alza brezza leggera.
Sento il mio cuore battere forte,
le ombre sembrano andare via.
Lascia la tua tristezza e unisciti a noi
il sole ritorni a splendere di nuovo.
Rinasca l'anima in armonia
e rompa del silenzio ogni barriera,
Dio della gloria, onda d'amore!
persone liete cantino in coro.
Violenza e guerra remote memorie,
scenda sull'umanità luce dal Cielo.
La primavera è di nuovo tra noi!
Piovano celesti benedizioni,
la luce del sole s'irradi su noi,
mentre allegri rivi gorgogliano
corriamo su campi arcobaleno.
Si uniscano tutte le persone al coro,
cantiamo la gloria al nostro Signore,
liberi come uccelli in cielo.
Canto della pace, canto della gioia.
O mio Dio, ecco un'alba nuova
all'improvviso sorge dai semi!
*
25 aprile – April 25th   25 APRILE
Adoro questo giorno,
sento la solitaria voce
dei profumi di maggio.
Ecco la brezza:
la mia anima scorre
verso il mare lontano.
So che puoi
sentirmi a malapena
da tanta distanza.
Il tempo bussa
alle porte della mia età
resiliente agli anni.
Chiusa nei miei pensieri,
il respiro vola lieve
tra nuvole intriganti.
Sola con le mie paure,
sento il tuo respiro
sulla mia anima ora.
(*) English
APRIL 25th
I love this day,
I feel lonely voice
of May's scents.
Here is the breeze:
my soul flies
to the distant sea.
I know you can
barely feel me
from such a distance.
Time knocks
at the door of my age
resilient to the years.
Closed in my thoughts,
the breath flies lightly
among intriguing clouds.

Alone with my fears,
I feel your breath
on my soul now.
By Franca Colozzo
*
Inno alla Pace, Inno alla Vita – Hymn to Peace, Hymn to Life
Per un Coro sulla Pace – For a Chorus about Peace
INNO ALLA PACE
INNO ALLA VITA
Questi tempi bui
di tristezza e gelo
coperti son da un velo!
Ecco la primavera!
Cancellerà ogni pena
con la sua lieve brezza,
ogni male, ogni amarezza.
Sia del passato il ricordo
solo ombra leggera!
Inno alla Pace
Inno alla Vita
Cali celeste luce,
pioggia infinita.
I tempi del compianto,
zolle di freddo inverno,
sanno di clausura.
Ecco la primavera
ancora sulla Terra,
incurante del dolore
d'uomini sempre in guerra.
Divine benedizioni
scendano su di noi.
Teniamoci per mano,
su un'iride corriamo!
Evviva, Evviva!
Gorgogliano rivi
su verdi prati, giulivi
risuonino i nostri cori.
Rimosse siano le barriere
tra i popoli del mondo.
Obliamo ogni dolore,
uniamoci tutti insieme
in un'onda d'armonia
pace e amore.
Sia questa la Pasqua vera!
Onde, onde di gioia,
senza violenze e guerra,
ci liberino dalla noia.
Un'alba nuova si leva
e noi cantiamo in coro:
§§§
HYMN TO PEACE
HYMN TO LIFE

These dark times of sadness and frost
are ending!
Here is spring. Every pain will be deleted
By its light breeze,
every evil, every shadow.
May our pain remains
only a vague memory!

Hymn to peace
Hymn to life

May descend light
on us from Heaven.
These times of sadness
and frost will end!
Here is spring
between us again!
God's blessings upon us,
rebirth is here again.

Let's hold each other
tight and feel happy.
Let's hold hands,
in a circle around the Earth.

Hurray, Hurray!
Hymn to peace
Hymn to life

Get the pain out of us
because of dark days!
In spring each brook sings,
let's run on rainbow meadows.
Barriers are removed
amongst all men.

Leave your sadness,
let's all join together!
Rebirth of humanity
in harmony and peace.
Be this the true Easter!
Waves, waves of joy,
without violence and war.

Hymn to peace
Hymn to life

Oh my God, the new dawn
right now has bloomed over!
By Franca Colozzo
*
Trilli a #Primavera – Trills in Spring
 Trilli a Primavera
Cala su giorni anonimi il sipario,
fulminea quiete che delle città
scuote vetuste mura.
Pace apparente nel caos
ascende in spire
or ch'ogni suono tace.
S'adagia il mio pensiero aprico
a sfiorar lame di luce
dove l'orizzonte amico
abbraccia cielo e mare.
Vaga la mia voce senza suono
nel castello di memorie antiche.
Spettrale di notte avanza la paura,
all'alba trillo di cinciallegra s'ode in giro.
S'alza ansimante dalla terra affanno,
ma sento nel cuore mio affranto
ch'è giunta ormai la Primavera.
 Trills in Spring
On anonymous days the curtain falls
lightning-fast peace of the cities
shakes their ancient walls.
Apparent peace in the chaos
ascends in spirals
now that every sound is silent.
My sunny thought, resting,
grazes blades of light
where the friendly horizon
embraces sea and sky.
Wanders my voice without sound
in the castle of ancient memories.
Awful at night, fear advances,
then at dawn I hear larks' trill.
A wheeze rises gasping from the earth,
but I feel inside my sad heart
that by now has arrived Spring.
By Franca Colozzo
*
Per non dimenticare i 10 lunghi anni della guerra di #Siria, la sofferenza del suo popolo, la strage di innocenti, una generazione cancellata dalla memoria del mondo e della storia. Che futuro avranno mai i bambini siriani? Mi sovviene ora, dopo aver partecipato ieri ad un interessante zoom webinar condotto sulla Siria, che ora mi ritorna alla memoria in tutta la sua portata tragica ed inesorabile degli eventi che affliggono l'area #mediorientale, incluso il nodo irrisolto della questione #palestinese. La mia poesia è un omaggio ai siriani ed alla #Primavere #arabe stroncate insieme alle vite di tanti bambini.https://www.larecherche.it/…/bastet_1_20170411183614…
#Siria. LA BAMBINA AZZURRA 
Un padre col suo fardello lieve
una bambina azzurrain braccio tiene,
azzurra com'il cielo
da cui una bomba su inermi
gas Sarin seminò ieri. 
Quanto dolore in quel gesto
affranto e quanto amore!
Un padre, un padre solo,
disperato e stanco,
alita sulla sua creatura,
spera di riportarla in vita.
Chiede a Dio perdono
lungo la via più breve:
va all'ospedale ferito
in mezzo alle macerie.
 Molli le braccia,
oscillanti al gelo,
muti gli occhi assopiti,
bambola a ostile cielo
dal padre è data in dono.
Forse un'offerta,
forse una preghiera,
chissà qual molla muova
dell'uomo il passo
che, con tanto zelo,
supera ormai del dolore
anche il trapasso.        
        §§§ 
 #Syria. THE BLUE GIRL
 A father with his frail weight
a blue girl in his arms holds,
blue as the Syrian sky
from which a bomb on innocents
Sarin gas has sown.
 How much pain in that gesture
and how much love!
A father, an alone father,
desperate and tired,
breathes on his creature:
he hopes to bring her back to life.
He asks forgiveness from God
along the shortest way:
to the hospital, he goes
in the midst of the rubble.
Weak arms,swinging to frost,
closed her sleepy eyes,
a doll to the hostile sky
the father gives as a gift.
Perhaps an offer,
perhaps a prayer,
who knows what brings
the man on those ruins!
Poor man, with a strength
big like his pain,with his blue girl
between his naked arms
the death fights in vain. 
By @Franca Colozzo
Commenta Condividi
*
Baluardo Antico – Ancient Bulwark
The Pope is truly a bulwark against any attack on religions and the environment, as old as the Catholic Church which boasts 2,000 years of history.Il Papa è davvero un baluardo contro ogni attacco alle religioni e all'ambiente, antico quanto la Chiesa cattolica che vanta 2000 anni di storia.
 BALUARDO ANTICO
Poesia dedicata a Papa Francesco 
Solingo in mare,
avverso alle tempeste,
Baluardo antico vado a rimirare
quando delle onde si placa il turbamento
e del cielo riverso specchio appare.
S'alza allora un coro di gabbiani,
le cui grida straziano il mio cuore.
Di pesci c'è scarsità nei fondali,
solo plastica emerge in sparsi grani.
 Di stagioni passate or mi sovviene,
intenta in giro ad osservare
alghe, conchiglie e creature rare… 
Sembrano così remote le stagioni,
nei miei anni di vita giammai vidi
sì tremenda e repentina distruzione. 
Veloce è il vento della decadenza,
molto più della coesistenza
d'un mondo probo, incline alla ragione,
di Pace convinto costruttore.  
§§§
 ANCIENT BULWARK
A poem dedicated to Pope Francesco 
Lonely in the sea, averse to storms,
ancient bulwark I'm going to gaze
when the turmoil quiets of the waves
and of the sky, a calm mirror appears. 
Then a choir of seagulls rises,
whose cries tear my heart apart.
There is a lack of fish in the seabed,
only plastic emerges everywhere.
 Now I remember past seasons
while I am intent on observing
algae, shells, and sea creatures … 
So remote that time seems,
I never saw in my life years
so terrible and sudden destructions. 
Swift is the wind of decay,
much more than the coexistence
 of an upright world, prone to reason,
of Pace true builder in this season.
By Franca Colozzo
*
Vagiti di stagione – Seasonal whispers
 VAGITI DI STAGIONE
al sole
sui campi e in riva al mare,
addormentati sotto coltri invernali. 
ogni accenno d'onda
a sgocciolar d'inverno la noia.
 Apro il cuore alla gioia,
luce pura che scende in stille,
schiuse all'olfatto.
 Son tralci di sogni d'un tempo
senza tempo, immobile e fermo,
nella sua imperscrutabile stasi. 
§§§ 
SEASONAL WHISPERS
 I open the window to the sun,
to the rays that heat
the first seasonal whispers.
 The air vibrates in the dawn
on the fields and by the sea,
fallen asleep under winter blankets.
 Every leaf sways in silence,
every hint of a wave
to drain the boredom of the winter.
 I open my heart to joy,
pure light that descends in drops,
as smelled sparks. 
They are ghosts of past dreams
of a time still blocked
in its inscrutable stasis.
 by Franca Colozzo
*
Primo Vere – Spring_ 1 March, 2021
PRIMO VERE
1 Marzo 2021
Scendi com'un velo,
o Pace, che tra sfacelo
suggo dai raggi
dilavati dal vento.
Marzo s'affaccia
sulla terrazza aprica
a sfoggiar primavera
foriera d'odorose sere.
Cospargo il corpo spento
con briciole di cento
essenze che l'aere
porta giù dai monti.
Il mare con incerta mano
sfioro tra bagliori lontani
pettinati dal vento.
S'alza un lamento antico
dal carrubo in fiore.
Si leva dal giardino
com'un grido di dolore.
Dov'il silenzio alberga,
alberga pace
e l'anima veleggia
oltre gli angusti confini
degli uccelli rapaci.
§§§
SPRING
1 March 2021
You come down in a veil,
Peace, that amidst shadows
I suck from the rays
washed away by the wind.
March appears on my terrace
and flaunts Spring,
herald of fragrances.
I sprinkle my body
with crumbs of essences
that the air brings
down from the hills.
The sea, with uncertain hand,
I touch amid distant glows
combed by the wind.
An ancient lament rises
from the carob tree in bloom,
and from the garden
like a cry of pain.
Where silence dwells,
it dwells peace
and the soul sails
beyond the narrow confines
of the birds of prey.
By Franca Colozzo
*
Comedy Unveiled / Commedia svelata_Dante Alighieri
Dante in the Hell 
 COMMEDIA SVELATA   –      Dante Alighieri 
*
Yasin Malik_ Safar-i-Azadi (Freedom Journey)
* Ma chi è Yasin Malik?
Yasin Malik (nato nel 1966) è un leader separatista del Kashmir ed ex militante che sostiene la separazione del Kashmir sia dall'India che dal Pakistan. Nel marzo 2020, Malik è stato accusato dell'omicidio di quattro membri del personale dell'aviazione indiana durante un attacco nel 1990 ed è attualmente sotto processo. Sta anche affrontando un processo per il rapimento di Rubaiyya Sayeed. Attualmente è detenuto nella prigione di Tihar. Rischia la morte, dopo il prossimo processo del 3-4 marzo. (Wikipedia)
Io personalmente l'ho definito il "Robin Hood del Kashmir", cioè un combattente per i diritti umani e la giustizia sociale. Ma sarà la storia a definirlo eroe o meno. La mia campagna segue le tante altre da me portate avanti a beneficio di alcuni eroi moderni ignorati dai più. Le mie poesie, oltre ai temi dell'amore e della natura, seguono sempre le vicende umane delle persone, spesso dai volti sconosciuti, ma che combattono per i loro diritti.
Il soggetto in questione, Yasin Malik è su Wikipedia ed esattamente là ho cercato di capire di più sul suo personaggio, identificandomi in lui e scrivendo questa poesia a mo' di dialogo tra me e la sua anima.
La mia ultima raccolta di poesie, volutamente in inglese (ma mi riprometto di farlo anche in italiano), si intitola appunto "Tempi dannati".
https://www.amazon.it/Damned-times-English-Franca-Colozzo-ebook/dp/B08FD2JNJK
* But who is Yasin Malik?

Yasin Malik (born 1966) is a Kashmir separatist leader and former militant who advocates for Kashmir's separation from both India and Pakistan. In March 2020, Malik was charged with the murder of four Indian Air Force personnel during an attack in 1990 and is currently on trial. He is also facing a trial for the kidnapping of Rubaiyya Sayeed. He is currently being held in Tihar Prison. He risks death after the next trial on March 3-4. (Wikipedia)
I personally have called him the "Robin Hood of Kashmir", that is, a fighter for human rights and social justice. But history will define him as a hero or not. My campaign follows the many others I have carried out for the benefit of some modern heroes ignored by most. My poems, in addition to the themes of love and nature, always follow the human events of people, often with unknown faces, but who fight for their rights.
The subject in question, Yasin Malik is on Wikipedia and exactly there I tried to understand more about his character, identifying myself with him and writing this poem as a dialogue between me and his soul.
My latest collection of poems, deliberately in English (but I plan to do it in Italian too), is called "Tempi dannati".
https://www.amazon.it/Damned-times-English-Franca-Colozzo-ebook/dp/B08FD2JNJK
YASIN MALIK
Safar-i-Azadi (Freedom Journey)
Who are you, Yasin Malik?
Are you a killer,
a terrorist?
How many murders have you seen?
How many killings?
Young, in Srinagar you were:
a spectator of bloody hands
against poor taxi drivers.
Who are you, Yasin?
"Syed Salahuddin"
is my new name,
I have become a warrior,
a Mujahideen
for freedom, for J&K
I've gotten so far away.
"Why was your road so hard?
Why did you become a terrorist? "
"I've lost my way,
my roots are in J&K …"
Safar-i-Azadi (Freedom Journey)
calls all of you tomorrow.
Are you ready?
"Oh, this prison is too hard right now!
So cold it's for my bare skin!"
Four Indian aviators died!
Do you remember they cried?
When it happened
you lost your dreams.
Your thirst for justice
screams from the roots of terror.
How far, how sad!
Why are you in this cold prison?
Srinagar, January 25, 1990
under the gate of heaven
4 dead people are waiting for you.
Now the Indians want you to die.
A fighter, a terrorist for the freedom
you have become, your eyes are like
sparks of coal burning in the night
of freedom and justice.
When will the sunshine?
We are claiming your freedom,
And you?
Safar-i-Azadi (Journey of Freedom).
*
         YASIN MALIK
Safar-i-Azadi (Freedom Journey)
Chi sei, Yasin Malik?
Sei un assassino
un terrorista?
Quanti omicidi hai visto?
Quante uccisioni?
Giovane, a Srinagar eri:
uno spettatore di mani insanguinate
contro i poveri tassisti.
Chi sei Yasin?
"Syed Salahuddin"

è il mio nuovo nome,
Sono diventato un guerriero,
un Mujahideen
per la libertà, per J&K
Sono andato così lontano.
"Perché la tua strada è stata così difficile?
Perché sei diventato un terrorista? "
"Ho perso la mia strada,
le mie radici sono in J&K …"
Safar-i-Azadi (Freedom Journey)
chiama tutti voi domani.
Siete pronti?
"Oh, questa prigione è troppo difficile adesso!
Così freddo è per la mia pelle nuda!"

Quattro aviatori indiani sono morti!
Ti ricordi che hanno pianto?
Quando è successo
hai perso i tuoi sogni.
La tua sete di giustizia
urla dalle radici del terrore.
Quanto lontano, quanto triste!
Perché sei in questa fredda prigione?
Srinagar, 25 gennaio 1990
sotto la porta del cielo
4 persone morte ti stanno aspettando.
Ora gli indiani vogliono che tu muoia.
Un combattente, un terrorista per la libertà
sei diventato, i tuoi occhi sono come
scintille di carbone che brucia nella notte
di libertà e giustizia.
Quando arriverà il sole?
Stiamo rivendicando la tua libertà,
E tu?
Safar-i-Azadi (Viaggio della libertà).
*
Chiuso è l'Altino – Mount Altino is closed
Monte Altino con il Redentore e la catena dei M. Aurunci che coronano il Golfo di Gaeta.Monte Altino with the Redentore and the mountain chain of the Aurunci mountains that crown the Gulf of Gaeta.   
 CHIUSO E' L'ALTINO 
I gabbiani sorvolano il giardino,
recan sulle ali l'alito marino,
sfidan il biancheggiare del maestrale,
tra raffiche di neve e latteo sale,
volano in alto e in cerchi ampi,
affamati, si posano sui campi. 
Ulula i mare e dai lontani monti
s'alza un canto dalle sorgive fonti,
di Capodacqua immagino il rio,
ora muto, dell'uomo teme il fio…
Il freddo giunge, annunciata morte,
ogni zolla di terra è più dura e forte.
 File di campagne s'aprono spoglie,
del carrubo ecco le prime foglie!
Tace il sentiero di memorie avite,
tra rovi coi primi sbocci e la vite,
esposta ai rigori dell'inverno,
tende braccia nodose d'Averno… 
Chiuso è l'Altino, d'Aurunci baluardo,
s'ammanta di neve anche il prunalbo.
Tra fiori in boccio e cristalli di ghiaccio
resta immobile nel gelido abbraccio.
Tace il carrubo con le foglie nuove,
tremano al vento ch'or le sommuove.
* In English
MOUNT ALTINO

The seagulls fly over the garden,
they have sea breath on their wings,
challenge the whiteness of the mistral,
between gusts of snow and milky salt,
fly high and in wide circles,
hungry, they settle in the fields.
Howling from the sea and from the distant mountains
a song rises from the spring sources,
of Capodacqua I imagine the river,
now mute, man fears the …
The cold comes, death announced,
every clod of earth is harder and stronger.
Rows of campaigns open bare,
here are the first leaves of the carob tree!
The path of ancestral memories is silent,
between brambles with the first blossoms and the vine,
exposed to the rigors of winter,
Avernus tends gnarled arms …
Closed is the Altino, a bastion of Aurunci,
even the prunalbo is covered with snow.
Between blossoming flowers and ice crystals
remains motionless in the icy embrace.
The carob tree with its new leaves is silent,
they tremble in the wind that now stirs them.
By Franca Colozzo
*
Natale in bianco – Christmas in white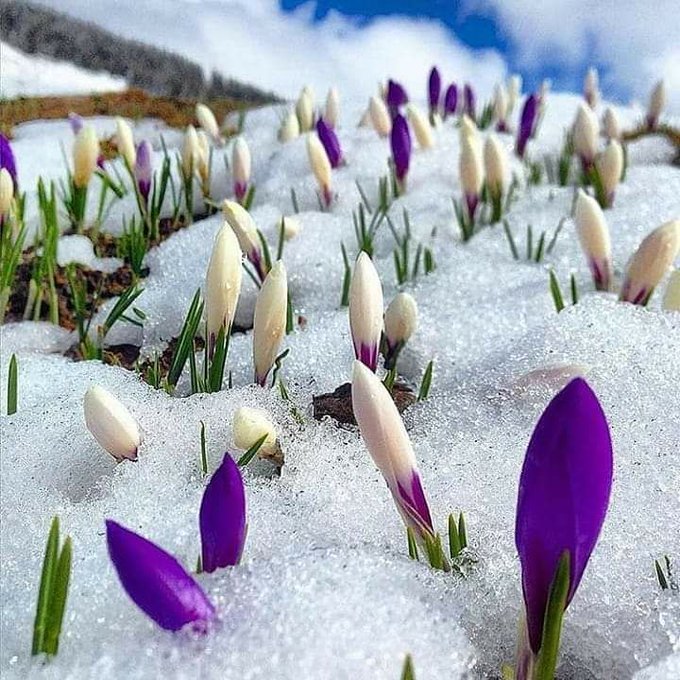 NATALE IN BIANCO
Il battito del tempo è bianco
come questo Natale,
sospeso tra le nubi,
ch'albeggia sui pensieri,
e vola etereo
per bimbi/adulti
alla rincorsa di regali
ormai inattesi.
Natale in bianco,
ieri tra clamori e luci.
Non mi viene altro
da fare che aspettare
un altro Natale.
Ma che non sia meglio
scorgere sull'uscio
un vecchio canuto
che non ama il chiasso?
Già, ch'era solo ieri
quando del suo passo
ho avvertito l'oppressione,
solo ostentazione
tra luci scintillanti.
Ora mi volto e l'uscio
ammicca all'orfanello,
nudo e privo di orpelli.
Christmas in white
The beat of time is white
like this Christmas,
suspended in the clouds,
that dawns on thoughts,
and fly ethereal
for children/adults
who run after gifts
now unexpected.
Yesterday Christmas in white,
amid clamor and lights.
Have I to wait for
another one?
But isn't it better
beyond the door to see
a gray-haired old man
who doesn't like noise?
Yes, it was only yesterday
when of his step
I felt the oppression
and a fake ostentation
amid sparkling lights.
Now I turn and the door
winks at an orphan,
naked and devoid of frills.
By Franca Colozzo
*
Nacked soul
ANIMA NUDA
Amo questa giornata di sole
senza veli,
il vento è venuto
ed ha trascinato via
il mio corpo
come foglia ad ottobre.
So che ti stai chiedendo
della mia anima nuda.
So che il tempo bussa
alle porte della mia età,
ma mi sento giovane
nella mia follia.
So che sei prigioniero
dei tuoi pensieri ora
e non t'importa.
Ma mi sento sola
con le mie paure.
Dimmi per favore
che sei vicino ancora
all'anima mia, amore.
§§§
NACKED SOUL

I love this sunny day
without veil,
the wind has come
and dragged away
my body
as a leaf in October.
I know you are wondering
of my naked soul.
I know time is knocking
at the gates of my age,
but I feel young
in my madness.
I know you are a prisoner
of your thoughts now
and you don't care.
But I feel lonely
with my fears.
Tell me, please
you are still close
to my soul, love.
By Franca Colozzo
*
Tardiva Estate – Late Summer
TARDIVA ESTATE

Ritmi la risacca abbandona
sulla riva dilavata e stanca.
S'aprono stanze di silenzi
tra rocce dov'il sol s'attarda
in grappoli di luce.
Annuso di San Martino l'estate
tra vapori di mosto ribollente
e botti di memorie antiche,
dov'il mio pensiero pigro
fluttua in estasi permanente.
Oggi tutto langue intorno,
s'alza un rintocco di campane
verso un cielo assente,
scavato tra le nebbie
di questi tempi amari.
***
LATE SUMMER
Rhythms of undertow leave
on the washed out and weary shore.
Rooms of silence open up
amid rocks where the sun
in clusters of light lingers.
Smells of San Martino's summer
amid vapors of bubbling must
and barrels of ancient memories
where my lazy thought
floats in lasting ecstasy.
Today everything languishes
the tolling of bells arises
towards a so far sky,
dug in the mists
of these bitter times.
By Franca Colozzo
*
Ottobre 20, 2020 – October 20, 2020
La mia spiaggia preferita con rovine consolari romane. Il mio scoglio solitario su cui amo vagheggiare.
My favorite beach with Roman consular ruins. My lonely rock on which I love to wander.
Ottobre 20, 2020
Cromie in deriva appagano
tra i silenzi quest'ottobrata
muta di vento, ebbra di sciacquii
in lenta moria sulla battigia.
Oggi al sole mi stendo,
lascio tristi pensieri
nelle pozze brulicanti luce.
Salsedine dall'aria aspiro,
brezza crescente arsa d'estate
e di memorie antiche.
Non m'arrendo alla piena
ch'ogni cosa travolge
nell'attesa d'un domani
appeso al filo della paranoia.
Disteso al flusso dell'onda,
il mio pensiero naviga errabondo
tra cumuli di torreggianti vele,
al limitar del cielo,
dove si placa ogni desiderio
dinanzi alla sete d'infinito.
October 20, 2020

Colors in drift satisfy
amid silences this October,
change of wind with rinses
dying slowly on the shoreline.
Today in the sun I lie down,
I leave sad thoughts
in the pools teeming with light.
Salt from the air I suck,
growing summer breeze
and ancient memories.
I do not give up on the wave
that overwhelms everything today
waiting for a tomorrow
hanging on the edge of paranoia.
Bent to the flow of the wave,
my thought wanders
amid mounds of towering sails,
to the limit of the sky,
where every desire quiets
in front of thirst for infinity.
By Franca Colozzo
*
Sogno di Icaro a Ottobre – Dream of Icarus in October
SOGNO DI ICARO A OTTOBRE
Quest'Ottobre sa d'ali bruciate al sole,
d'Icaro in volo sopra mare in tempesta
che squassa, ulula, scuote cavità sommerse.
Dai marosi sopra lo scoglio solitario mio,
che come Nave si profila all'orizzonte,
rifuggo, rondine marina, in volo radente.
Sentinelle fedeli, i cormorani, impalati
su ardite rocce, stanziano con i gabbiani.
Mi fermo con lo sguardo e scruto il mare…
Icaro in volo, tempesta dentro e fuori,
varco i confini angusti della mente mia,
m'arrendo alla cieca dei frangenti furia.
M'isso in alto a toccare il terso azzurro,
ma sfioro il disco solare incandescente
tra nembi avvolti in spirali di vento.
Urlo e precipito tra gran fumo di ali
sulla barriera dei miei dolenti desideri
incontro a sogni che mai saranno veri.
§§§
DREAM OF ICARUS IN OCTOBER
This October smells like wings burned in the sun,
of Icarus flying over a stormy sea
shaking, howling, on submerged cavities.
From the billows above my lonely rock,
that like a ship looms on the horizon,
I flee, sea swallow, in low flight.
Faithful sentinels, the cormorants, impaled
on bold rocks, are together with the seagulls.
I stop with my eyes and scan the sea …
Icarus in flight, storm inside and out,
I cross the narrow confines of my mind,
I blindly surrender to the waves fury.
I look up to touch the clear blue,
but I touch the incandescent solar disk
between clouds wrapped in wind spirals.
I scream and fall into great smoke of wings
on the barrier of my painful desires
to meet dreams that will never be true.
By Franca Colozzo
*
Equinox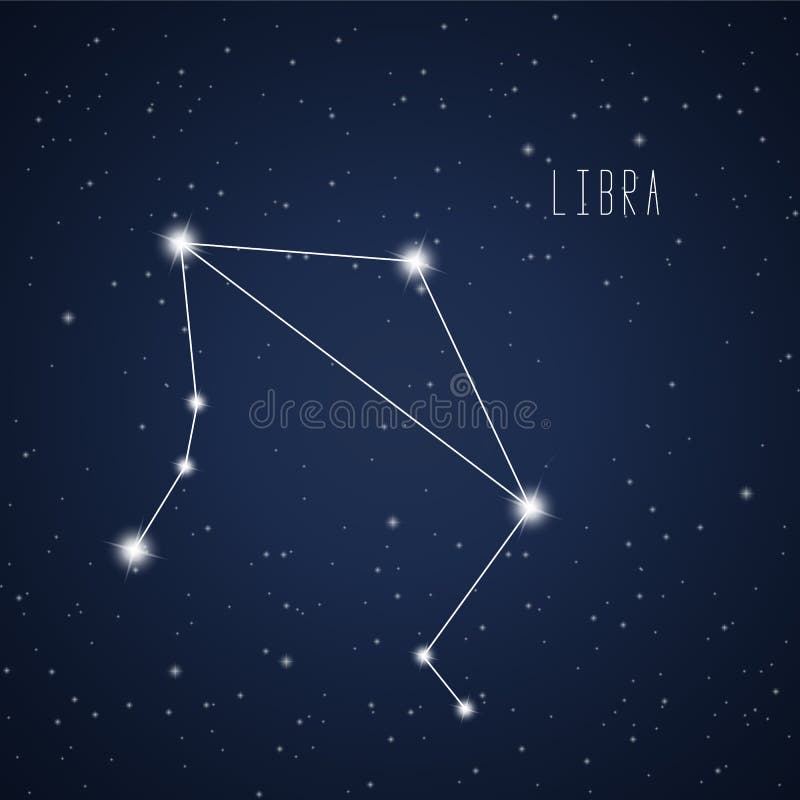 EQUINOX

Gira nel non-tempo la sfera,
tra notte e giorno contesa.
Equinox s'alza la marea
per luna crescente.
La Regina di Spade
da mani cartomanti affiora
e come foglia si posa
sul dilemma di allora.
Essere o non essere:
oscilla la Libra
nello Zodiaco celeste
in apparente stasi.
Colgo dalla brezza
allegoria di vento,
mentre verso l'orizzonte isso
le vele del mio bastimento.
§§§
EQUINOX

The sphere turns in no time,
contended between night and day.
Equinox the sea rises
for the growing moon.
The Queen of Swords
from fortune tellers hands
emerges, like a leaf she alights
on the dilemma of that time.
To be or not to be:
Libra swings
in the celestial Zodiac
in apparent stasis.
I catch from the breeze
Allegory of wind,
while towards the horizon
I set the sails of my ship.
By Franca Colozzo
*
Autunno, domani … Autumn, tomorrow…
Autunno, domani…
Un brivido di pioggia
che dalle rocce
riaffiora in pozze d'acqua
rilucenti al sole:
ecco l'Autunno
con sogni sulla riva
in vortici di foglie.
La pace sa di sciabordii
e latrati di cani
in scorribande felici.
Del mare noti confini
varco tra verdi filamenti
di pensieri in apnea.
Sull'onda lascio ogni ansia
come foglia abbandonata
al vento autunnale.
Caduche foglie vanno
alla deriva e tessono colori
per rivestire di gioia
la mia malinconia.
§§§
Autumn, tomorrow…
A shiver of rain
which from the rocks
resurfaces in pools of water
shining in the sun:
here is Autumn
with dreams on the shore
in swirls of leaves.

Peace smells of lapping
and dog barking
in happy raids.
Known borders of the sea
gap between green filaments
of thoughts in apnoea.

On the wave I leave all anxiety
like an abandoned leaf
in the autumn wind.
Deciduous leaves go
adrift and dance colors
to clothe with joy
my melancholy.
By Franca Colozzo
*
Sognando l'Autunno – Dreaming of Autumn
Sognando l'Autunno
Un brivido di pioggia scivola dalle rocce
in cavità rilucenti al sole.
Ecco Settembre!
Sfiora albe perlacee
e si prepara a rivoli di pensieri
scompaginati.
Ore passate ad ascoltare il suono
d'agognata pace,
pure dopo la prigione,
pur dopo il tempo scivolato via
nell'antica magione
dove l'anima mia s'attarda
ad intrecciare sogni.
Oggi solo il mormorio
del mare asseconda la marea
tra latrar di cani in allegria.
M'adagio sull'onda come foglia
libera di volare.
Caduche foglie vanno alla deriva
e d'autunno incipiente
tessono i colori dell'oblio
per rivestire di gioia la mia malinconia.
Dreaming of Autumn
A shiver of rain slips from the rocks
in hollows glistening in the sun.
Here it's September!
It touches pearly dawns
and prepares for streams
of messed up thoughts.
Hours spent listening to the sound
of longed for peace,
even after prison,
even after the time slipped away
in the old mansion
where my soul lingers
to weave dreams.
Today only the murmur
of the sea follows the tide
amidst the barking of happy dogs.
I lay on the wave-like a leaf
free to fly.
Deciduous leaves drift
and incipient autumn
weave the colors of oblivion
to clothe my melancholy with joy.
By Franca Colozzo
*
THE VOICE OF LEBANON – La voce del Libano
Invio in segno di amicizia tra i nostri due paesi, Italia e Libano, una mia poesia pubblicata sul web e su vari siti letterari, in particolare su La Recherche (www.larecherche.it).Sperando che l'apprezziate e certa che l'Italia sta facendo la sua parte, come sempre vicina al Libano, è il mio umile omaggio ad una terra martoriata da sempre alle porte del medio Oriente.  Grazie per la cortese attenzione con l'auspicio che questo triste momento sia solo un brutto ricordo di monito per tutto il mondo. 

As a sign of friendship between our two countries, Italy and Lebanon, a poem of mine published on the web and on various literary sites, in particular on La Recherche (www.la recherche.it): 
Hoping that you appreciate it and certain that Italy is doing its part, as always close to Lebanon, it is my humble homage to a tormented land that has always been at the gates of the Middle East. Thank you for your kind attention with the hope that this sad moment is just a bad reminder to the whole world.
LA VOCE DEL LIBANO
Qual è la voce del Libano?
Quale l'attesa di verità?
Inganno o illusione del vero
si celano tra le rovine dell'incuria umana?
Come ti senti Beirut ora?
Quale calamità maggiore del tuo volto devastato!
Oggi navigo in mezzo al tormento di domande senza risposta,
ma chi conosce la verità, parli per favore.
L'incubo del terrorismo mi ha stretto un nodo alla gola:
scopri il velo, o uomo, che giaci esangue sulle soglie del tempo!
Siano la tua fede la tua bandiera, la libertà la tua veste,
l'umanità il tuo destino a metà tra animale e divino.
Un Adamo sbagliato ed un' Eva complice
alla ricerca dell' illusione d'una felicità
senza spazio né tempo.
Adamo si dovrà purificare,
ma Eva non fu la principale artefice,
solo l'anima d'un Adamo
schiavo dei suoi desideri.
BEIRUT piange ora i morti suoi.
Ma chi sradicherà la radice del male, dell'intolleranza,
della schiavitù, chi romperà le catene?
Alzati Libano dalle tue ceneri,
riprendi il cammino di accoglienza, solidarietà, amore.
Nei tuoi campi profughi conti le ore
d'una clessidra ferma all'esplosione.
Alzati Libano e cammina ancora:
tu sei del Medio Oriente la bussola,
il faro in un mare tempestoso,
la speranza negata, sei la vita mancata
al siriano, al profugo palestinese,
alla viltà d'un mondo immerso nel male.
LIBANO rinasci ora,
innalza nel vento la tua preghiera,
al di là d'ogni religione,
volerà alta la tua bandiera insanguinata
per afferrare il grido che si leva
dal tuo cuore stretto dal dolore.
Sia questo l'inizio di un nuovo fato,
un percorso negato finora alla Storia…
* English version
THE VOICE OF LEBANON
What is the voice of Lebanon?
What is the expectation of truth?
Deception or illusion of the truth
are hidden among the ruins of human neglect?
How do you feel Beirut now?
What greater calamity than your devastated face!
Today I sail through the torment of unanswered questions,
but whoever knows the truth, please speak.
The nightmare of terrorism has made a lump in my throat:
O man, discover the veil which bloodless
lies on the threshold of time!
May your faith be your banner, liberty your garment,
humanity your destiny halfway between animal and divine.
A wrong Adam and an accomplice Eve
in search of the illusion of happiness
without space or time.
Adam will have to be purified,
but Eve was not the main architect,
but the soul of an Adam enslaved by his desires.
Beirut now mourns his dead.
But who will eradicate the root of evil, intolerance,
of slavery, who will break the chains?
Rise Lebanon from your ashes,
resume the path of welcome, solidarity, love.
In your refugee camps you count the hours
of an hourglass stopped at the explosion.
Get up Lebanon and walk again:
you are the compass of the Middle East,
the lighthouse in a stormy sea,
hope denied, you are the missing life
to the Syrian, to the Palestinian refugee,
to the cowardice of a world steeped in evil.
Lebanon reborn now,
raise your prayer in the wind,
beyond any religion,
it will fly like your bloody flag
to grasp the cry that rises
from your heart tight in pain.
Let this be the beginning of a new fate,
a path so far denied to history.
By Franca Colozzo
(All rights reserved)
*
Kashmiri Hymn, August 5, 2020 – ODE al Kashmir
https://www.larecherche.it/video_grande.asp?Id=2903
Kashmiri Hymn
August 5, 2020
Brothers and sisters of Kashmir,
be ready for redemption,
be cohesive:
the time has come.
Go down from the mountains,
from houses with memory,
crossing rivers
and steep slopes.
Raise your protest
high in the wind
and go down to the valley
without hesitation!
Kashmiris of ancient value
may your hearts be filled,
join forces
aimed at strong ideals
of value and faith,
swaggering marching
meet your dreams.
Let it be a song of peace
ardent harbinger,
let this be a warrior song
but full of love!
Kashmiri sisters and brothers
the hour is ripe:
Srinagar waits
the flood wave
like river in spring.
Free yourself from evil.
Freedom is your flag!
Women, children, men, the elderly
march all together
towards your future!
For the enemy curfew
and recent lockdown agony,
the step is short e
the eternal memory.
Brothers and sisters of Kashmir,
be ready for redemption,
cohesive marches:
Time is ripe now…
§§§
Ode al Kashmir
5 agosto 2020

Fratelli e sorelle del Kashmir,
siate pronti per la redenzione,
siate coesi:
è giunto il momento.

Scendete dalle montagne
dalle case con memoria,
attraversando fiumi
e pendii ripidi.
Innalzate la vostra protesta,
alta nel vento,
e scendete a valle
senza esitazione!
Kashmir di antico valore
siano pieni i vostri cuori,
unite le forze
mirate a forti ideali
di valore e fede,
spavaldi in marcia andate
incontro ai vostri sogni.
Lasciate che sia un canto di pace
ardente presagio,
lasciate che questa
sia una canzone guerriera
ma piena d'amore!
Sorelle e fratelli del Kashmir
l'ora è matura:
Srinagar aspetta
l'ondata di alluvione
come un fiume in primavera.
Liberatevi dal male.
La libertà è la vostra bandiera!
Donne, bambini, uomini, anziani
marciate tutti insieme
verso il vostro futuro!
Sia del passato onta
per il coprifuoco nemico
e recente agonia da lockdown,
il passo è breve,
eterno è il ricordo.
Fratelli e sorelle del Kashmir,
siate pronti per la redenzione,
marciate coesi:
i tempi sono maturi …
*
Once upon a time there was Kashmir…
A year after the Indian siege, a sad anniversary of August 5, my humble tribute goes to the Kashmiri people who are doubly suffering also due to the worsening of the health situation because of the pandemic.
Ad un anno dal coprifuoco indiano, triste ricorrenza del 5 Agosto, il mio umile tributo va al popolo del Kashmir che sta doppiamente soffrendo a causa anche dell'aggravarsi della pandemia.
Once upon a time there was Kashmir…
Once upon a time there was Kashmir…
A country enclosed in the fairy tales,
from the turreted mountains and joyful rivers,
from cheerful people with colorful shawls,
interwoven with a rainbow of life.

There was a dream suspended
at the gates of Heaven
between dances and ancient songs.
Today a year of siege knocks on the doors
and the pandemic lockdown too:
poor communication, killings, beatings,
men imprigionati, of women kidnappings
orphaned children without a smile,
crying of those who remain of hope deprived.
Why on earth so much violence? So much cruelty?
But the Kashmiris' song does not bend to death.
Curfew plus pandemic, there is no shore of pity,
without contacts, drifting from history,
Kashmiri people deprived of dignity,
condemned to remain in shame,
in oblivion, on the edge of truth.

No smile for those suspended in life:
women raped by brutal violence,
mothers torn from their hearth,
the cry of parched eyes from pain is also silent.
But beyond the bitter the song resounds
of brave heroes, lost in the wind
among valleys and hills, beyond indifference
of a deaf and blind world,
cowardly spectators of all infamy
and Human Rights violation.
Once upon a time there was Kashmir…
§§§
C'era una volta il Kashmir…
C'era una volta il Kashmir…
un paese racchiuso nelle fiabe,
dalle montagne turrite e dai fiumi gioiosi,
da gente allegra con scialli colorati,
intrecciato con un arcobaleno di vita.

C'era un sogno sospeso
alle porte del cielo tra balli e canzoni antiche.
Oggi un anno di assedio bussa alle porte
e anche il blocco della pandemia:
scarsa comunicazione, omicidi, percosse,
uomini imprigionati, rapimenti di donne
bambini orfani senza sorriso,
pianto per coloro che rimangono privati ​​della speranza.
Perché mai tanta violenza? Tanta crudeltà?
Ma la canzone del Kashmir non si piega a morte.
Coprifuoco più pandemia, non c'è sponda di pietà,
senza contatti, alla deriva dalla storia,
Le persone del Kashmir private della dignità,
condannato a rimanere nella vergogna,
nell'oblio, al limite della verità.

Nessun sorriso per chi è sospeso nella vita:
donne violentate dalla violenza brutale,
le madri strappate dal loro focolare,
anche il grido degli occhi riarsi dal dolore è silenzioso.
Ma oltre l'amaro risuona la canzone
di eroi coraggiosi, persi nel vento
tra valli e colline, oltre l'indifferenza
di un mondo sordo e cieco,
spettatori codardi di tutta l'infamia
e violazione dei diritti umani.
C'era una volta il Kashmir …
*
Wait for me on the threshold of time – Aspettami…
Aspettami alle soglie del tempo…
  Non ero sola al margine del bosco, oltre la siepe…
Non ero incerta luce sul sentiero.
Inciampai, caddi? Sono colpevole forse?
Ma c'eri tu là in fondo a tendermi la mano.
Leggera piuma sospesa procedevo nel vento,
ballonzolata qua e là tra impervi declivi
Balzi lievi come battito di ali,
angeliche presenze sempre accanto a me.
Parlo con loro, mi rispondono voci senza voce,
silenzio fattosi spirito, essenza musicale.
Tu, involucrato nei silenzi,
fai scorrere il tempo nella clessidra,
insensibile biologico convertitore,
beffardo verso noi uomini indifesi da morte certa,
angolo oscuro in cui ci smarriamo sempre. 
Oceano calmo è il tempo nella sua ristagnante quiete,
increspato di vita, scintille in movimento,
onde flessuose in un crescendo che muore a riva,
marea di pensieri oscillanti tra l'essere e il divenire.
Ma fermerò l'attimo prima del nulla,
inafferrabile istante, fermerò l'attimo per incontrarti
oltre le soglie di questo tempo disumano,
afflitto dalla pandemia e dalla stoltezza.
Oltre lo spazio di questa vita terrena,
specchio d'infinite vite dove incontrai il tuo sguardo
che riconosco tra milioni. Non potrai sottrarti all'ineluttabile fato… 
   Wait for me on the threshold of time …
  I was not alone at the edge of the forest,
beyond the hedge …I was not uncertain light on the path.
Stumbled, fell? Am I guilty perhaps?
But you were there at the bottom holding out my hand.
Light suspended feather I proceeded in the wind,
wandering here and there among impervious slopes.
Light leaps like flapping wings,angelic appearances always next to me.
I talk to them, voiceless voices answer me,silence made spirit, musical essence.
You, enveloped in the silences,
let time pass in the hourglass,
insensitive biological converter,
mocking us defenseless men from certain death,
dark corner where we always get lost.
 Calm ocean is time in its stagnant stillness,
rippled with life, sparks moving,
soft waves in a crescendo that dies ashore,
flood of thoughts oscillating between being and becoming.
But I'll stop the moment before nothing, elusive moment,
I will stop the moment to meet you beyond the thresholds
of this inhuman time,plagued by the pandemic and foolishness.
Beyond the space of this earthly life, mirror of infinite lives
where I met your gaze that I recognize among millions.
You will not be able to escape the inevitable fate …
 By Franca Colozzo  
*
In fuga – Runaway
In fuga
In fuga dai pensieri la corrente
mi porta lontano dalla riva
tra spumeggianti cime di marosi
in cui s'annega ogni ansia
e del giorno frenesia.
Distanziati corrieri
ormai rifuggono i pensieri
dalla follia che incombe
e furoreggia oltre la sponda
d'ogni umano sentire.
Sospese in uno slancio
all'orizzonte, acqua ed aria
tracimano vapori
tra onde e nuvole errabonde.
Vigili sentinelle,
galleggiano pensieri,
muti guerrieri
d'ore passate a coltivare sogni.
Lo scoglio, rifugio di gabbiani
sugli aculei di pietra,
m'osserva andare alla deriva.
Esilio in alto mare cerco
oltre la riva d'ingannevoli rivi.
                     ***
Runaway
Running away from thoughts
stream takes me away from the beach
among sparkling peaks of billows
in which every anxiety drowns
and of the day frenzy.
Spaced couriers,
now thoughts are shunning
from the looming madness
and fury beyond the limit
of every human being.
Suspended in a momentum
on the horizon, water and air
steam overflow
between waves and errant clouds.
Watchful sentries,
my thoughts float,
mute warriors
of hours spent cultivating dreams.
The rock, a refuge for seagulls
on the stone quills,
watches me drifting.
I try to exile on the high seas
beyond the bank of deceptive rivers.
By Franca Colozzo
*
Abbraccio il sole – I embrace the sun
💃 Sono onorata di avere tre delle mie recenti poesie sul Covid-19 pubblicate nell'Antologia "Quarantena a Combray" www.LaRecherche.it Antologia proustiana
https://www.larecherche.it/…/Quarantena_a_Combray_di_AaVv.p…
a cura di Giuliano Brenna & Roberto Maggiani.
1) Proscenio da spaccio |Franca Colozzo| Pag. 36;
2) Covid 19 |Franca Colozzo| 174;
3) Abbraccio |Franca Colozzo| 257
💃 I am honored to have three of my latest poems on Covid-19 published in the Combray Quarantine Anthology www.LaRecherche.it
https://www.larecherche.it/…/Quarantena_a_Combray_di_AaVv.p…
Proustian anthology by Giuliano Brenna & Roberto Maggiani
ABBRACCIO IL SOLE

Abbraccio il sole sulla terrazza aprica,
volgo lo sguardo verso il mare lontano,
complice tra onde di pensieri in arrivo.
Nubi contorte giocano serene
mentre ogni affanno è colto al mattino
da uomini lasciati invano a lottare
contro un fantasma mai visto prima.
Sembra ammiccare infelice il mare,
restio a farsi amare ancora,
come sole offuscato all'improvviso,
veleggia lontano anche il sorriso.
Sarà l'estate o la bella stagione
ch'avanza pigramente, così
Zeffiro tende ad alleviare tensioni.
Come lucertola al sole m'abbandono,
avida di calore, e da questo tempo
rifuggo ogni immancabile tenzone.
I EMBRACE THE SUN

I embrace the sun on the open terrace,
I look towards the distant sea,
accomplice in waves of incoming thoughts.
Twisted clouds play serene
while every breath is caught in the morning
by men left in vain to fight
against a ghost never seen before.
The sea seems to blink unhappily,
reluctant to be loved again,
like sun suddenly clouded,
even the smile is sailing away.
It will be summer or summer
advancing lazily, like this
Zeffiro tends to ease tensions.
As a lizard in the sun I abandon myself,
greedy for heat, and from this time
I avoid any inevitable fight.
By Franca Colozzo
*